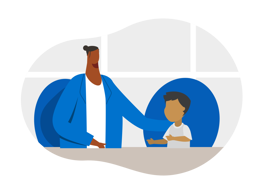 Paediatric Liaison Psychiatry is a child and adolescent mental health service (CAMHS) based within the Royal Hospital for Children.
We offer crisis assessment to young people presenting in psychiatric emergency.
We also support young people with physical health difficulties who find themselves struggling with their mental well-being. This can be as an inpatient or an outpatient.
See also: For young people: Mental Health